D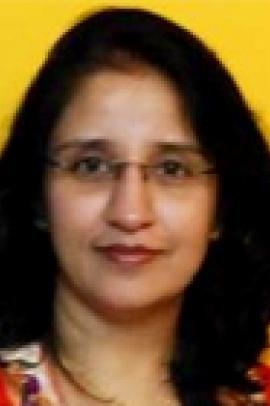 Research Fellow, Indian Numismatics, Historical and Cultural Research Foundation, Mumbai and Nasik; on the Committee of Sector Culture, National Vocational Education Qualification Framework, All India Council for Technical Education, New Delhi; invited to Shri Lanka to present a paper as a SAARC representative (2013); also invited to present a paper at Honkong (2012)
Her opinion about the Department: "The Department of History has the best faculty members who constantly strive for innovations, keeping themselves updated not only in their own subject but also with the changes in the field of education in general. The distinguishing feature of the Department is that of going beyond the realm of pure history and introducing subjects like Cultural studies, India studies and so on. This is reflected in the innovative topics introduced for the Seminars every year thus creating an environment of holistic learning for the students".
M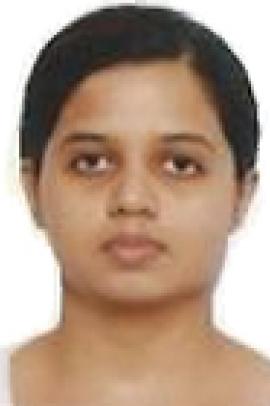 Ms. Laxmi Rane, attained recognition as a Tour Guide for the Egyptian Mummies Exhibition organised jointly by the British Museum, London and Chhatrapati Shivaji Maharaj Vastusangrahalay in 2013.
Laxmi says about the Department thus, "I joined the Dept of History, SNDT Women's University, Churchgate Campus as a PG student in 2010. One of the reasons I joined this University was because I loved the syllabus which requires you to do extensive reading and a lot of research through continuous project work. The two years that I spent here as a student were the most memorable years of my life. All my teachers are very helpful and supportive. Every student gets individual attention. The teachers not only shared their knowledge with me but also encouraged me to think beyond the text book, explore my talents and achieve my full potential. As students we were made to attend numerous state, national and international seminars that enhanced our knowledge and helped us improvise upon our paper presentation techniques. I love the Department of History so much that even after I post-graduated I continued to stay in touch. Each time I am back there is always something new to learn and something new to discover within me."