In year 1916, Maharshi Karve laid down the foundation for Women's Empowerment. Institute started with the name - The Indian Women's University.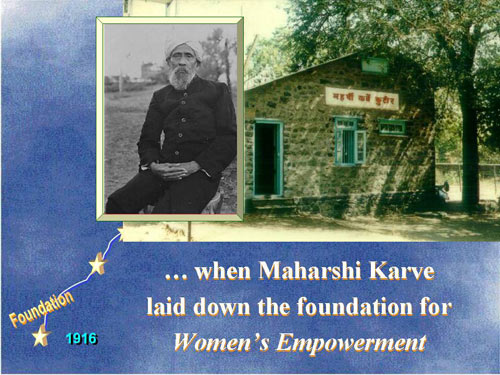 Mahatma Gandhi presided over the Annual Convocation.Sardar Patel,Netaji Subhash,Sarojini Naidu were in the distinguished gathering.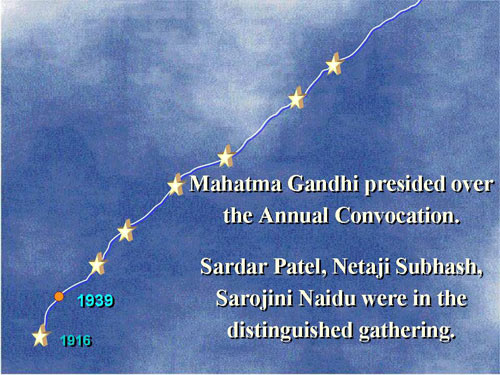 Dr.Radhakrishnan presided the Silver Jubilee Function.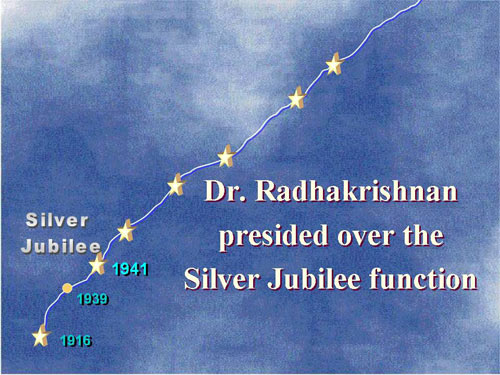 The University received statutory recognition. Lady Pramila Thackersey became the first Vice Chancellor of the Statutory University. The Institute name changed to Shreemati Nathibai Damodar Thackersey (SNDT) Women's University.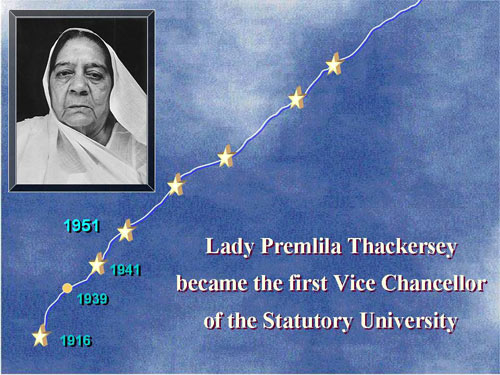 Bharat Ratna to the Founder
Government of India Conferred Bharat Ratna on Maharshi, the Founder.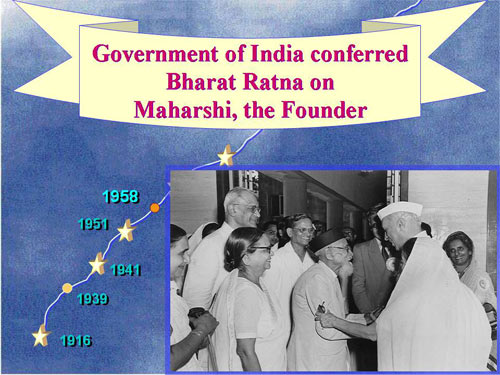 Late Smt.Indira Gandhi,then Prime Minister, presided over the Golden Jubliee function.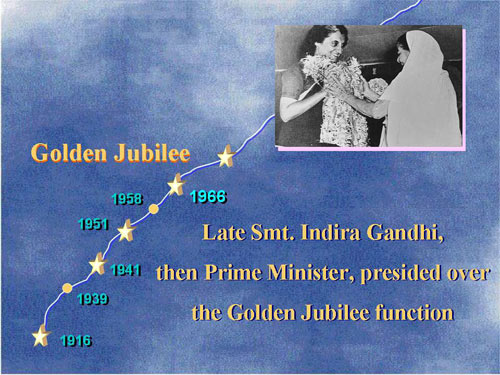 Dr.Shankar Dayal Sharma released special Commemoration Stamp to mark the Diamond Jubliee.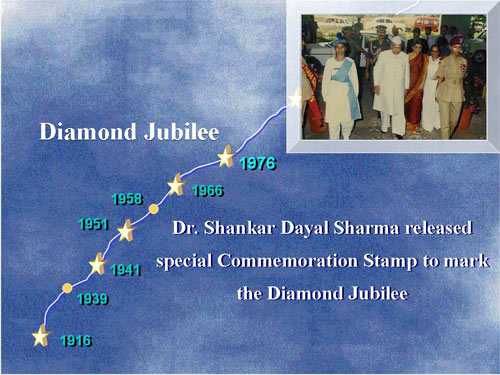 Torch Run Relay on Platinum Jubilee Celebration.